MENT'OR YOUNG CHEF & COMMIS COMPETITIONS
Institute of Culinary Education, New York


Please join Chefs Daniel Boulud, Thomas Keller, and Jérôme Bocuse for an exciting day of culinary competition at 3pm on Wednesday, June 8th at the Institute of Culinary Education (ICE) in New York.
We invite you to enjoy signature dishes from Chef Boulud's Feast and Fêtes and wines from Spire Collection, while watching 6 Young Chef teams and 3 Commis candidates compete in front of a panel of esteemed chefs from the Foundation's Culinary Council. 
Chef judges include James Briscione (ICE), Chris Hastings (Hot & Hot Fish Club), Shaun Hergatt (Juni), Timothy Hollingsworth (Otium), Gavin Kaysen (Spoon & Stable), James Kent (The NoMad), Gabriel Kreuther (Gabriel Kreuther), Barbara Lynch (Menton), Mathew Peters (Bocuse d'Or Team USA 2017), Richard Rosendale (Rosendale Collective), Bryce Shuman (Betony), and Philip Tessier (Team USA 2015 Silver Winner & Team USA 2017 Head Coach).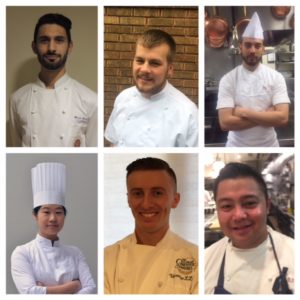 Young Chef candidates:
Marco Bahena, Tournant, The Everest, Chicago, IL
Sam Daigle, Chef de Partie, Spoon and Stable, Minneapolis, MN
Cesar Gutierrez, Executive Sous Chef, Cafe Boulud, New York, NY
Sarah Hsieh, Chef de Partie- Meat Roast, The Modern, New York, NY
Vincenzo Loseto, Line Cook, The NoMad, New York, NY
Aaron Salita, Poissonier, Bouchon Bistro, Yountville, CA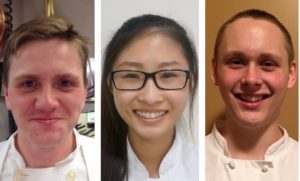 Commis candidates:
Christopher Andre de la Porte, Café Boulud, New York, NY
Mimi Chen, Restaurant Daniel, New York, NY
Brendan Scott, La Folie, San Francisco, CA
Winners will have the unique opportunity to stage with Team USA 2017 and attend the Bocuse d'Or finals in Lyon in January.
We hope that you will join us on June 8th to cheer them on! Pleaseclick here for further details and tickets.
Learn More