CONGRATULATIONS TO ALL THE 2018 YOUNG CHEF & COMMIS CANDIDATES
As we near the 2019 Bocuse d'Or, we are excited to introduce another group of aspiring young chefs to the prestigious competition. The 5th annual Ment'or Young Chef Competition and the 3rd annual Ment'or Commis Competition is modeled after the Bocuse d'Or and the winners will have the opportunity to travel to Lyon, France to cheer on and support Team USA 2019 at the Bocuse d'Or.  We wish the competitors the best of luck!
YOUNG CHEF CANDIDATES: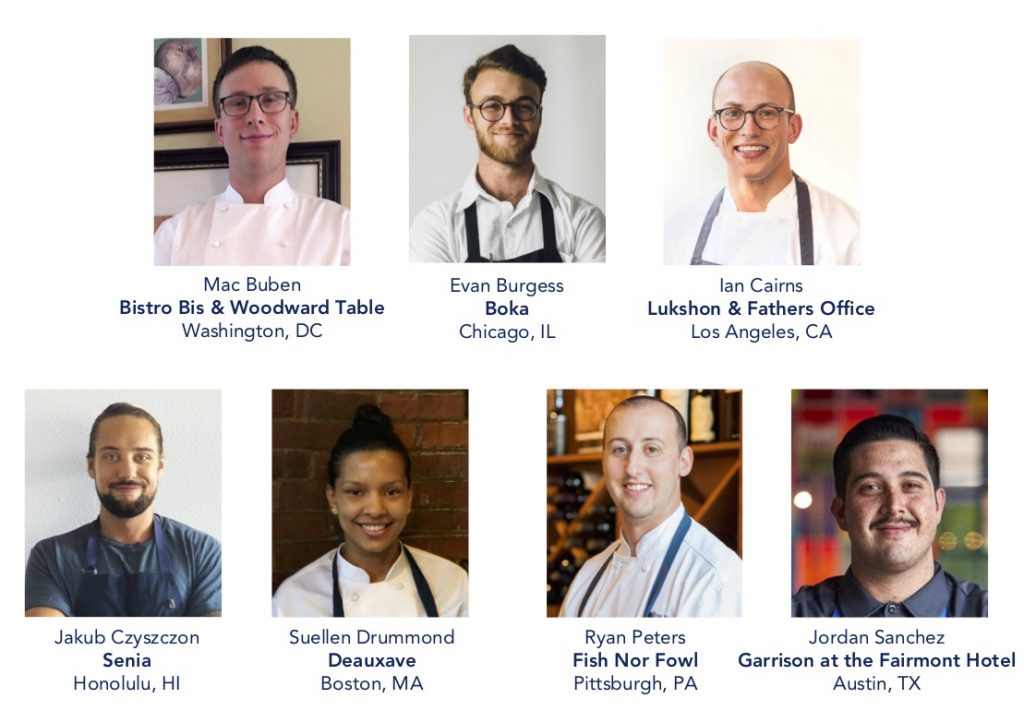 COMMIS CANDIDATES: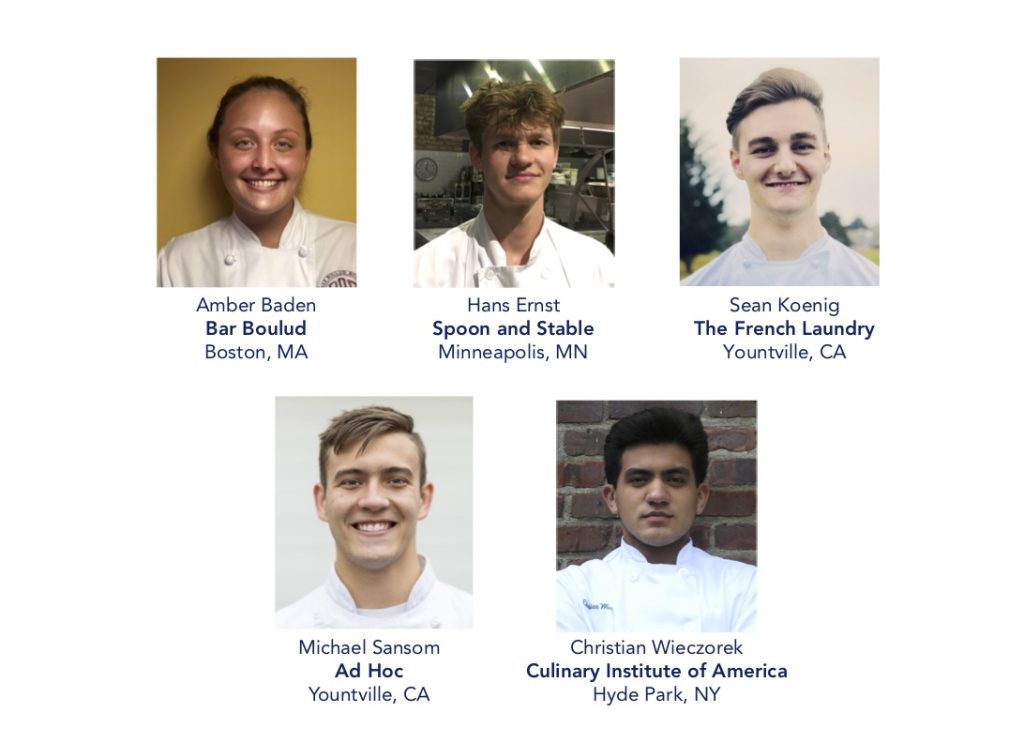 EVENT DETAILS 
Date and Time:
December 12th
8:30 AM - 3:30 PM  Competitions
3:45 PM - 4:15 PM Awards Ceremony

Competition Location:
University of Nevada, Las Vegas
 Hospitality Hall - 4505 S Maryland Pkwy, Las Vegas, NV 89154

Chef Jury:
Daniel Boulud, Thomas Keller and Jérôme Bocuse will host the event along with a jury consisting of the following chefs:
Paul Bartolotta, Justin Cogley, Gerard Craft, Olivier Dubreuil, Chris Hastings, Timothy Hollingsworth, Michelle Karr-Ueoka, Gavin Kaysen, Roland Passot, Mathew Peters, Francis Reynard, Rich Rosendale, Curtis Stone, and Philip Tessier

Ticket packages will be available for purchase at a later date.  Please follow us on social media and subscribe to our newsletter to receive updates on ticketing.

This event is made possible by our sponsors:
All-Clad, Bridor, Nordaq Fresh, Pure Bred Lamb, and Steelite.