2019-20 ment'or GRANT PROGRAM
We are proud to announce the recipients of our annual Grant Program, which is designed to provide young chefs with unique opportunities to expand their training and skills. Since the program launched in 2014, we have awarded over $1.7 million in stage experiences to young chefs around the United States and worldwide.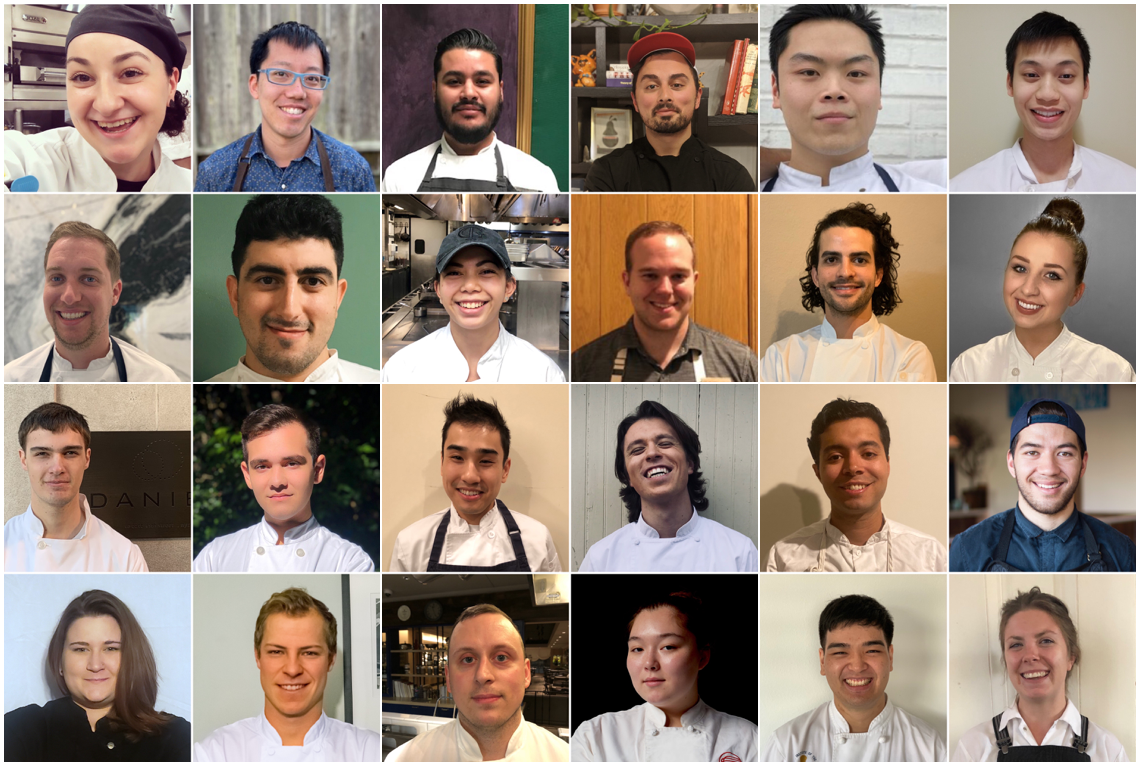 Through this initiative, we are excited to connect these young cooks with established mentors from some of the world's top restaurants, providing the up-and-coming chefs with invaluable training.
Ment'or is also pleased to announce that Sysco, the multinational food distribution company, has joined in the Foundation's efforts by awarding an additional seven individuals with a grant funded by Sysco. Sysco lives at the heart of food and foodservice, recognizes the importance of enhancing culinary skills and reinvigorating creativity in developing chefs and is honored to support these young culinary professionals in their career pursuits.
The Ment'or Grant Program for Continuing Education is integral to our mission to keep building the pipeline of growing young American chefs, so that we continue to establish the U.S. as a leader in the global culinary community.
To learn more about our past grant recipients and their stage stories, click here.