Stage Story: Cassandra Torres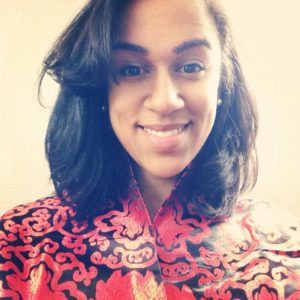 Cassandra spent her three-month stage at two restaurants, Restaurant DANIEL and Eleven Madison Park, which allowed her to experience a variety of roles in two different kitchen atmospheres.
Q: What attracted you to these restaurants?
A: I chose Restaurant DANIEL not only for its culinary excellence in gastronomy, but also for the history of Daniel Boulud's name. The passion that Chef Boulud had while working up to Paul Bocuse's standards is the same passion and dedication that hit me every morning.
I also requested to train at three Michelin Star restaurant, Eleven Madison Park. The dining experience at this restaurant offers guests both an element of surprise and control over their choice between a tasting menu or a four-course dinner menu. It is a meal that one will never forget because of the history that is told as you are enjoying the food. Since the arrival of Daniel Humm, the restaurant has made its way to earn three Michelin stars, as well as winning numerous awards, such as the James Beard Award, making this more than just a unique menu but more of an international dining destination.
Q: What were your main responsibilities at each of these restaurants?
A: While at Restaurant DANIEL I first started off with the AM production team. What would seem to be the simplest task, turned out to be the most complicated but rewarding role I have ever experienced. My responsibility at Restaurant DANIEL was to produce canelé de Bordeaux, which was offered as a take home treat and expression of gratitude from the restaurant to the guest. I was also responsible for the production and spinning of ice cream for same day service. The following month I was asked to train a new intern for the canelé and ice cream station, so that I could move to the madeleine and petit four station during the PM shift of service. During the night shift and occasional Sunday shift I was able to work with and observe Chef Ghaya as she creatively escalated the pastry excellence of neo-classical desserts.
At Eleven Madison Park, I was first in charge of their granola, which is offered as a take home amenity, as well as restocking items for service. This was a lot more labor-intensive than other tasks, such as tammying cocoa nib orange zested yogurt, tammying seasoned cream cheese, blackberry jam, strawberry consommé, cheesecake batter, and four variations of stroop waffle dough.
I was also able to spend two days out of the week at another location, The NoMad. Here I mostly worked on cookie dough recipes, filling for their blackberry cobbler, and their version of the famous cheese cake dish with a red berry consommé gelée. Before I left I was able to learn how their cookies and cream ice cream are made. It was quite challenging going from one kitchen one half of the week to another the second half of the week.
Q: What were the key lessons you learned during your stage?
A: There were a lot of challenging situations that many may have gotten very upset over, but I like to view everything and anything as a growing process. One of the biggest lessons I learned during my internship was the key to communication. While I was at Restaurant DANIEL, occasionally, it was very difficult for me to understand the instructions of my superiors, since they weren't native English speakers. At times, because of the lack of being able to fully express what is sought after, tasks would be lost in translation. Pressure is a great motivator in the kitchen. The high expectations allow you to push yourself, mentally and physically, allowing you to create goals for yourself that will be shown through your work. At Eleven Madison Park, I learned how to keep your workstation tight and clean, at ALL TIMES.
Q: What were your favorite elements of your internship?
A: One of the best parts of working at Restaurant DANIEL was the diversity of people. From different countries and different states, what never changed was the passion for their craft. During the AM shift at Restaurant DANIEL, I was able to work with the Pastry Sous Chef Jayce Baudry, who pushed me in all the right ways. Every day I learned something new about myself after a stressful day at work. I learned that, no matter how much pressure I'm under, I make sure that I stay true to what I came into the kitchen to do and that it is being done the right way every time. No short cuts. Do it the way you were taught, just smarter and faster. Build that muscle memory, so then you can work more efficiently. Set up your station correctly so that you can work smarter.
The "Make It Nice" locations (Eleven Madison Park and The NoMad) taught me the art of adding creativity to classics and basics. The beauty in simplicity and deconstruction of simple recipes and desserts. To broaden your spectrum of how we see desserts, and show them in a different light. Above all, I learned how to work in one of the cleanest environments in New York City!