Stage Story: Esther Ha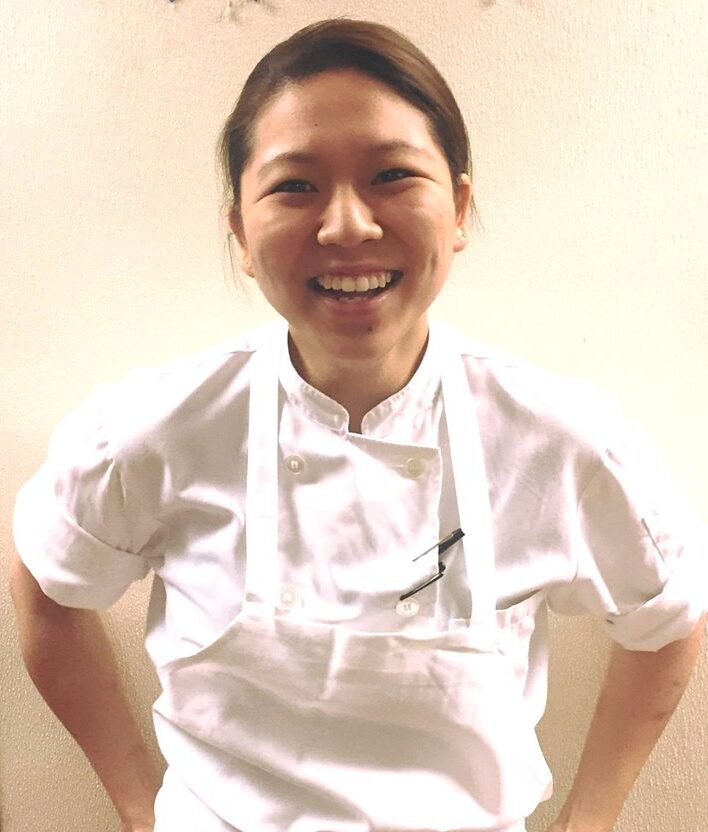 Esther spent her stage at Den in Tokyo, Japan, as well as at Restaurant Ester in Sydney, Australia. She not only learned about traditional Japanese kaiseki cuisine and hospitality, but also had the opportunity to experience a variety of classic culinary techniques she had never tried before.
What made you choose your stage at Den and Restaurant Ester?
In the summer of 2018, I staged at Den in Tokyo, Japan, and Restaurant Ester in Sydney, Australia. I wanted to explore countries and restaurants that I wouldn't normally have had access to without the Ment'or Grant.
The intention was to grow as a chef in all facets in order to return and contribute to my team at Ko. I knew I needed to learn more about the differing styles of hospitality as well as expand my culinary knowledge and cooking styles. At Ko, the cooks are the servers, therefore, it was even that more important for me to learn how to have that finesse in order to be able to describe my food and present it.
I chose Den because Chef Zaiyu and his team had done a guest dinner at Momofuku Ko and was blown away by the hospitality the team embodied. Every guest that sat down was welcomed like a familiar face and treated with the utmost care throughout the night. In addition, Chef Zaiyu's food was incredibly delicate and delicious. It was something that I hadn't really experienced in New York. I was eager to learn more about everything Den.
Restaurant Ester came recommended to me by my former Chef de Cuisine, who had recently moved to NYC from Sydney. Ester was a wood-fire centric restaurant with rustic, yet refined flavors. It was almost the exact opposite of Den on paper and that's what I wanted.
Can you describe what you did during your Stage?
At Den, I assisted with prep during the day and then service at night. It was incredible to work with a team whose "youngest" member had already been there for 3+ years. It was such a different culture than NYC kitchens. The Den salad is a signature dish. Though simple to the naked eye, that salad took close to 3 hours to prepare. The fresh greens would get picked and cleaned in a very methodical way so that it was precisely balanced between the spicy wasabi, the sweet lettuce, the bitter greens, etc. It took me close to 2 weeks to truly understand the balance that we were creating with the mix. I'll probably never clean salad greens or herbs the same way after that. Looking back, I'm realizing most of my pictures from Den are of the family meals. Those family meals were probably some of the best meals I've ever had. It just adds emphasis to how much the team is truly a family.
I also assisted with prep and service at Restaurant Ester. Restaurant Ester was more like the kitchens I'd experienced in New York. I felt a bit more comfortable with the prep and fast paced services. Their food was simple and delicious. It's food that you'd be happy having multiple times a week. Every dish that went out I thought: "I'd order that". The team at Ester was also incredibly welcoming. My days were spent trying to engage in as many parts of the operation as possible. One day I was assisting with the blood sausages for their "sando", next, I was shaping the sourdough, next I was making kosho; it was a diverse experience of classic techniques.
What stands out as some of the lessons that you learned during your experience?
Both Den and Ester emphasized beautiful ingredients above all else. From there I learned 2 incredibly unique ways of highlighting delicious products and bringing their natural flavors out. The most important thing I learned, however, was how to be a part of and nurture a team.
Photos from Esther's stage: