Stage Story: Mary Catherine Edmondson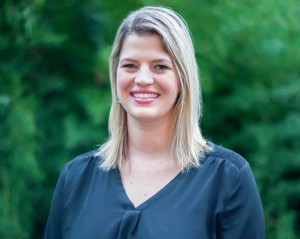 Mary Catherine, an aspiring sommelier, spent 3 months focusing on the wine program at Saison in San Francisco. Her stage was broken into three parts: service and getting to know the restaurant, cellar work, and a combination of administrative work, service, and wine.
Why Saison?
At the time, I was a front of house member at Qui in Austin, Texas and had just passed my introductory sommelier exam. I chose Saison because I wanted the combination of a three Michelin starred restaurant along with an amazing wine list. I knew that Mark Bright had a large wine cellar and was hoping to be able to learn more from a Burgundy-centered list because that is not something I had a lot of hands on experience with. It was also important to me to choose somewhere in San Francisco so that I could be in the city, as well as have access to Napa and Sonoma. I was really hoping to get a rounded experience by not only working in a world-class environment but also by spending time at wineries and becoming more familiar with California producers. I had never been to a real winery before this project (I am in Texas, after all), and I hoped to be able to learn about wine in a way that isn't accessible in Texas.
What tasks were you given at Saison?
When I first arrived at Saison, I was assigned a mentor, Max Coane. Max is the head sommelier at Saison. He introduced me to everyone and showed me the ropes of the wine program. The first few days I was introduced to the on-site cellar and learned their system for pairings, pulling wine, and managing a program of that size. I would come into work everyday at 2:30, with the rest of the service staff. My main priority during set up was the help the wine team with inventory, and initial setup. Once service began, I would help the wine team by pulling wines and pouring glasses. When there wasn't a wine service going on, I would help the service team execute service by running food, clearing and marking tables, and assisting guests anyway I could. The first step was becoming familiar with the wine list. This is a huge task, with a list of over two hundred pages, mainly focused on burgundy with an exceptional collection of rare and old wine.
Phase two of my internship was in the off-site cellar, working primarily with Mark Bright. The entire cellar (~10,000 bottles) needed to be rebinned and inventoried. That is where I came in. Over a month, I opened every box of wine, inventoried it, and reorganized the cellar. This was all done on paper, by hand. Once the entire cellar had been accounted for, I started the project of creating an online data system reflecting current stock and location of all the wine. Doing this project let me see some of the coolest wine out there. I was constantly handling grand cru burgundy and old, amazing wine. Seeing all of this wine, and working with it greatly improved my working knowledge of notable producers, great vintages, and collectible bottles. My hours in the cellar would generally bleed into service so I was responsible for pulling any wines sold at saison and running them up to service. On the weekends, the restaurant was busier and they offer a chefs counter experience so I was needed on the floor. Often times I would work in the chefs counter, a ten seat more intimate version of dinner at saison. In those services I took responsibility for all aspects of service. Other times, I would be in the main dining room.
The third and final month of my time there, I would come into work earlier and spend time with the reservationist as well as the office staff. Here, I learned their process of accepting reservations, obtaining guest notes, and organizing the plan for service. This was interesting because so much work goes into ensuring every detail is thought of before the guest arrives to ensure the best dining experience. They do is keep record of the menu each guest has along with any other pertinent notes, so that when they come back there is a good idea of preferences, and they can avoid anyone having the same meal twice. This is something I tried to implement at Qui when I came back by working as the reservationist three days a week, prior to service.
What did you learn during your stage experience?
I learned about myself, San Francisco, wine, and the Michelin world. The details of service and the professional environment while at work was one of the things I admired most about Saison. In regards to wine, there was so many Burgundian wines I have never gotten a chance to taste and having access to those was such a valuable tool. I also learned a lot about inventory, and keeping a list of that size running, which is a constant job. I also had the opportunity to taste with any buyers that came in and be privy to Max's judgements of how and why he decided to bring new wines in. I also got more experience with choosing pairings. Every day before family meal, the sommelier team tastes the pass trays in the kitchen and then with a combination of theoretical knowledge and knowing their list, chooses the most appropriate pairing. One of my favorite parts was learning more about the game of letting food and wine compliment and not compete. I also learned so much in the cellar. Learning how to buy wine from France as well as some of the workings of exporting wine to China or even just clients in California, was new to me, and I think really a useful skill.
One of the most fun nights was Krug dinner we did for ten guests. Olivier Krug came and paired a vintage bottle of Krug with every course that Chef Skenes prepared for the special dinner. It was held in the counter, and between each course both Chef and Olivier would stop and talk about the story behind the particular wine and course.
How has your experience influenced you as an aspiring sommelier?
By having access to all the knowledge of the people I worked with, I feel as though I gained invaluable tasting experience. I became so much more familiar with notable producers, particularly those in Burgundy. I feel more prepared than ever to sit for my certified exam. In coming back to Qui, I was able to share so many service details that I feel really enhanced our team and our service as a whole. Moving to a new place on my own, I feel I gained a confidence that I did not have before. I now know I can move to a bigger city and integrate into a new team with confidence. Floor sommelier is not a position too many restaurants in Austin have right now, and it showed me all the progress this city has left to make. I was exposed to a completely different approach to wine, and service in some aspects. I really feel Saison gave me an inside look at taking hospitality to the highest level by spending time with the reservation team and the service staff. There is no detail that goes unnoticed, and they strive to accommodate every possible need, by planning for them in advance. The little touches like eye glasses, blankets, car service, etc. gave me so many ideas on how to improve service in any restaurant. After leaving my internship, I felt re-inspired to dedicate my career to hospitality and the wine industry.
Photos from Mary Catherine's stage: