The First Annual ment'or young Chef Competiton Series Kicks Off in New Orleans
On October 19, guests are invited to watch four young chefs compete in the legendary kitchen of Chef Emeril Lagasse's Big Easy restaurant, Emeril's, for a chance to win the stagiaire of a lifetime.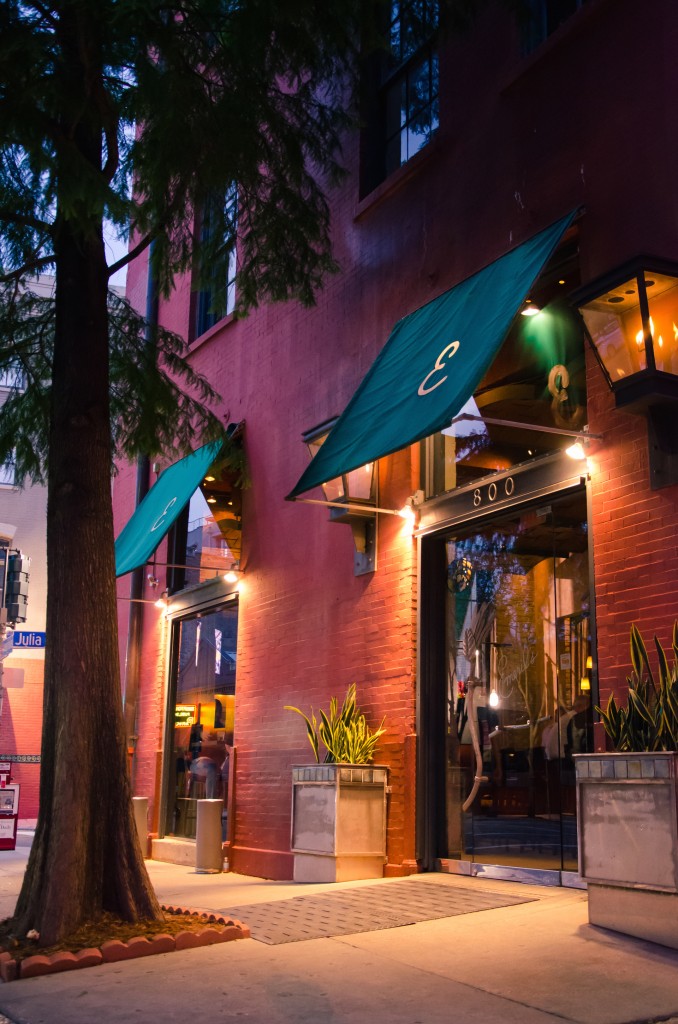 What: On Sunday, October 19, four young chefs meet in New Orleans to compete in a rigorous cooking competition to earn stagiaires at some of the nation's most well-respected restaurants. Chef Emeril Lagasse's restaurant team hosts the event judged by Chefs Susan Spicer (Bayona) and Chris Hastings (Hot and Hot Fish Club), amongst others.
Designed to recognize outstanding young professionals in America and further their culinary studies, the ment'orYoung Chef Competition series is heating up kitchens in four cities across the US. Spearheaded by Board of Directors Jérôme Bocuse, Daniel Boulud, and Thomas Keller, a first and second place winner in each city is awarded a stagiaire worth $15,000 and $10,000 respectively.
Amid stations of "New New Orleans" cuisine from the lauded restaurant, attendees receive a rare, behind-the-scenes look at the Emeril's kitchen, where competitors are hard at work preparing dishes for the esteemed panel of judges. VIP ticket holders begin their experience at 11 a.m. with an exclusive one-hour canapé and wine reception. All ticket holders are welcomed into the event at noon. While competitors are cooking, guests may participate in wine seminars presented by Master Sommelier John Blazon featuring fine wines from Napa Valley's Mt. Brave and La Jota Vineyard Co., Anderson Valley's Maggy Hawk, and Sonoma County's WindRacer, enjoy passed savory canapés, and listen in as the afternoon culminates with a live awards ceremony. 100% of the proceeds from the ticket price will be donated to ment'or. Guests may purchase tickets online. 
Menu items include:
Petit Louisiana Crabmeat Cake with Creole Tartar Sauce
BBQ Brisket Slider with Housemade Pickles and Sweet Housemade BBQ Sauce
Andouille Sausage and Chicken Gumbo
Marinated Louisiana Crab Claws
Mini Banana Cream Pies
And more
The New Orleans competition kicks off the series of four Young Chef Competitions taking place across the country. The second competition will be held at Bouchon Beverly Hills in Los Angeles on October 30, the third at Johnson & Wales in Miami on November 8, and the fourth at the International Culinary Center in New York City on November 15.
WHO:
Competitors:
Edward Cumming, Durham, NC
Cook, Kokyu BBQ
Todd DalBello, Rochester, MN
Line Cook, ZZest Restaurant
Krystyn Navarro, Baldwin Park, CA
Chef de Partie, Bouchon Bistro Beverly Hills
Doug Watson, Hilton Head Island, SC
Executive Chef, Sunset Grille
WHERE:
Emeril's
800 Tchoupitoulas St.
New Orleans, LA 70130
COST:
VIP: $75
General Admission: $50
WHEN:
Sunday, October 19, 2014
11:00 a.m.     VIP arrival
12:00 p.m.     All guests arrive
2:30 p.m.   Awards
About Emeril's
Emeril's Restaurant is chef/restaurateur Emeril Lagasse's famed flagship restaurant housed in a renovated pharmacy warehouse in New Orleans' Warehouse District. Since opening in 1990, Emeril's has been a definitive force in contemporary New Orleans cuisine and has earned rave reviews and accolades for nearly 25 years, including Esquire magazine's "Restaurant of the Year" and Wine Spectator's "Grand Award" for 14 consecutive years.  At the helm is chef de cuisine David Slater, who works closely with Chef Emeril to push culinary boundaries and deliver bold and diverse flavors for a one-of-a-kind dining experience with unparalleled service and a festive unpretentious setting.
About ment'or:
Ment'or is a nonprofit organization that aims to inspire excellence in young culinary professionals and preserve the traditions and quality of cuisine in America. Ment'or is led by a Board of Directors including Chefs Jérôme Bocuse, Thomas Keller, and Daniel Boulud, as well as an esteemed Culinary Council of over forty renowned chefs nationwide who act as mentors for young chefs, serve in an advisory capacity to the organization, and participate in fundraising events. Educational grants and internships are offered to food, beverage, and service professionals through the Program for Continuing Education. A series of Young Chef Competitions offer yet another opportunity for young professionals to further their careers in the culinary world. Ment'or is also responsible for recruiting, training, and financially supporting the promising young American chefs who compete on behalf of the United States in the prestigious Bocuse d'Or competition, held in Lyon France, every two years.
###
For media inquiries, or to arrange an interview, please contact Wagstaff Worldwide at 212.227.7575 or:
Juliana Pesavento,juliana@wagstaffworldwide.com
Heather Barbod,heather@wagstaffworldwide.com