Cangshan has been an incredible partner of Ment'or over the years. From their support for Team USA for the Bocuse d'Or, to their creation of beautiful limited edition cutlery; Cangshan always shows exemplary support and craftsmanship. We are honored to once again partner with Cangshan on this limited edition knife series inspired by Team USA. These knives are not only stunning, but are also incredible tools in the kitchen. Each knife is forged and handcrafted from high alloy Swedish Sandvik® 14C28N Steel creating an incredibly sharp knife with phenomenal durability and edge retention. These hand sharpened blades feature a keen 16° Asian style edge making the knife both precise and nimble. A bolster free design accommodates a firm and natural pinch grip while also ensuring the knife is easy to sharpen and maintain. A distinct star rivet compliments the unique handle design which is inspired by the historic American flag.
When you purchase a set of the United Series by Cangshan, all net proceeds are donated towards Team USA for the Bocuse d'Or and other Ment'or initiatives. Ment'or's programs include offering Grants to culinary professionals looking to expand their education and skill sets and also supporting the "Young Chef & Commis Competitions" which identify and promote young chefs in America via an annual competition.
Thank you, Cangshan, for your continuous support and generosity to the culinary community!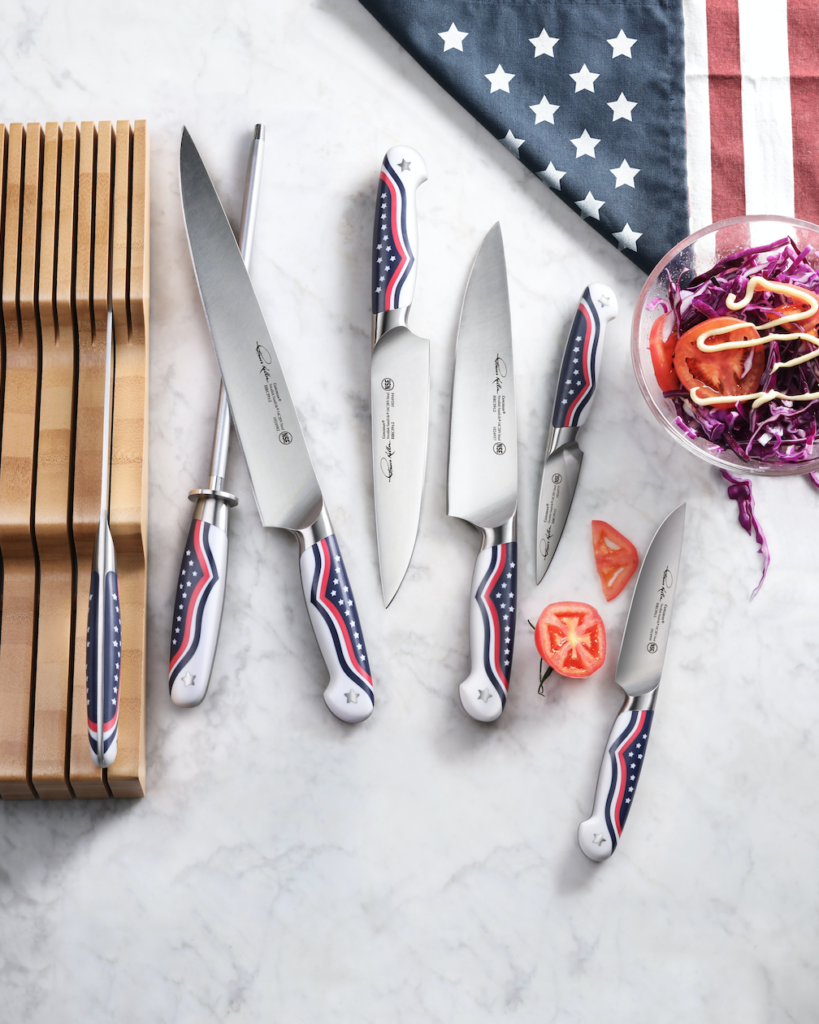 For more information on Ment'or's programs, click here.
Set of 5 knives: $345.95. (Does not include shipping or tax)