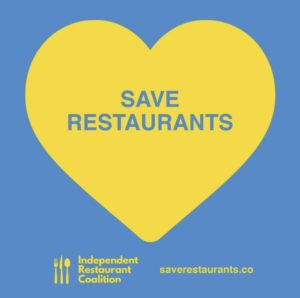 We hope that everyone is staying safe and healthy during these uncertain times. We recognize with the growing evolution of the COVID-19 virus, the next few weeks will continue to be filled with new updates, challenges and emotions. We want you to know that we are here to support you in whatever ways we can. Each day we are receiving new details and information and our hope is that we continue to comfort and support each other throughout this crisis.
The coming weeks will continue to be difficult and the impact of this situation will keep unfolding and growing. As our focus is on the culinary world, we are feeling and seeing the impact deeply and it is difficult to witness. Hospitality is about welcoming guests and taking care of people and those in this profession are often the first to step in to help and support in whatever capacity they can and to help make a difference. This culinary community always comes together, but the current atmosphere has created a particularly challenging time for our community. These chefs, restaurants, and bars have all been there to support Ment'or as they care about people and giving back. Ment'or has always focused on supporting those in this profession and we will continue to focus on our young chef programs, but we also need your help now to help these individuals that always give back but need our help now. This community is a large family and has always had our backs, so we hope that we can all do our part to take care of our family.
We urge you to support the hospitality and restaurant businesses as it is now more important than ever and can help keep their businesses alive. We encourage you to also explore these other initiatives:
Donate to a relief fund. These funds are targeted to assist affected employees. Some examples include:
Purchase a gift certificate for a future meal or as a gift. This will help keep the restaurants afloat during this time.
Order pickup or delivery from your favorite local spot. Although the doors are not open, some restaurants are still able to serve you.
Sign a petition and speak up for the hospitality industry. Reach out to your elected officials urging them to pass legislation to help aid the hospitality industry. Click here to learn more about ways in which you can advocate. #saverestaurants #saveamericanhospitality
We are greatly appreciative of all those who are already showing support for their local restaurants and we thank you for giving back. As we have updates on other ways in which you can support, we will continue to share them with you.
We know this is a tough time for everyone, and we are here for you if you have any questions, concerns or suggestions. We thank you for your support and we hope that you will continue to stay safe and healthy.