Mentors, Our Inspiration.
Virtual Cooking Series
Presented by Steelite
As we kick off 2021, we are evermore aware of the importance of mentorship and remain steadfast in our commitment to our mission. Mentorship and leadership are needed throughout all our communities to invigorate us with hope and motivation. It is critical, especially during these times, that we continue to support and enrich the future for our young chefs.
Monsieur Paul Bocuse valued the importance of educating and passing down knowledge to the next generation of chefs. He was a pioneer in his cooking and changed the culinary world in so many ways. His legacy remains not only through his cooking, but through his core belief to mentor young chefs and encourage them to pave their own path, just as he did. We are inspired by the contributions of Chef Bocuse to the culinary profession and aim to keep these beliefs alive through our educational programs. Each virtual class is designed to inspire culinary excellence, just as Monsieur Paul did for so many in the culinary community.
All proceeds from each virtual event will go towards our programs which help support the culinary community, including: providing young chefs fully funded internships at restaurants around the world, Team USA and our competitions, which opens the doors to further the careers of young chefs across the country, and the Giving Fund, which directs necessary funds to restaurant workers in times of crisis.
Chef hosts include Chefs Nyesha Arrington, Jérôme Bocuse, Timothy Hollingsworth, Gavin Kaysen, James Kent, Mathew Peters, Robert Sulatycky, and Philip Tessier.
To help commemorate the spirit of the Mentors, Our Inspiration virtual event series, we have designed a special limited edition Bragard apron with a stitching of Monsieur Paul's signature. Purchase your apron here!
UPCOMING EVENTS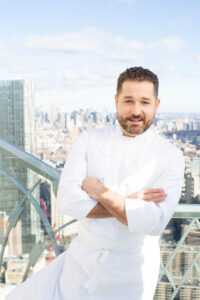 Chef James Kent
Friday, May 28, 2021 @7:00pm ET/6:00pm CT/4:00pm PT via Zoom
Purchase Tickets Here
Thank you to our Presenting Sponsor: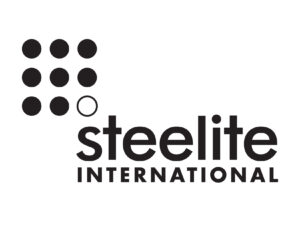 Key Details:
Once your purchase is confirmed, you will receive an email confirmation.
At least 5 days before the class, you will receive an additional email from Ment'or with all information you need to join, including suggested ingredients, prep notes, and the recipe.
You will receive your Zoom login details at least 3 hours in advance of the class. If you have questions or cannot find the email, please contact events@mentorbkb.org.
Terms and Conditions:
Tickets are non-refundable. All net proceeds will be donated to Ment'or, Ltd. Please consult your tax advisor regarding deductibility. (C)2021 Ment'or, Ltd. All rights reserved.
Please note that the amount of the contribution that is deductible for federal income tax purposes is limited to the excess of the amount of money contributed over the value of the goods provided by Ment'or. Ment'or will send you an acknowledgement letter.