THE FIRST ANNUAL MENT'OR YOUNG CHEF COMPETITON SERIES
CONCLUDES AT INTERNATIONAL CULINARY CENTER (ICC) IN NEW YORK CITY
On November 15, guests are invited to watch four young chefs compete at
the acclaimed culinary arts school for a chance to win the stagiaire of a lifetime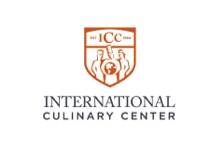 WHAT:
On Saturday, November 15, 2014, four young chefs meet in New York City to compete in a rigorous cooking competition to earn stagiaires at some of the nation's most well-respected restaurants. Judges include Chefs Cesare Casella (ICC), Shaun Hergatt (Juni), Eli Kaimeh (Per Se), and Alain Sailhac (ICC), and Andre Soltner (ICC).
Designed to recognize outstanding young professionals in America and further their culinary studies, the ment'or Young Chef Competition series is heating up kitchens in four cities across the US. Spearheaded by Board of Directors Jérôme Bocuse, Daniel Boulud, and Thomas Keller, a first and second place winner in each city is awarded a stagiaire worth $15,000 and $10,000 respectively.
Amid enjoying food stations, guests receive an up-close look at the competitors in action while they are hard at work preparing dishes for the esteemed panel of judges. VIP ticket holders begin their afternoon at 2 p.m. with an exclusive one-hour canapé and wine reception. All ticket holders are welcomed into the event at 3 p.m. As competitors are cooking, guests will enjoy dinner and featured fine wines from The Spire Collection, including Mt. Brave and WindRacer. Mt. Brave is located in Napa Valley high atop Mt. Veeder which is known for producing some of the region's most exclusive wines. WindRacer produces two distinct Chardonnays and Pinot Noirs from Russian River Valley and Anderson Valley. The day culminates with a live awards ceremony, and 100% of the proceeds from the ticket price will benefit ment'or. Guests may purchase tickets online.
Menu items include:
Butternut Squash Macaron with red beet cream cheese and pomegranate molasses
Lamb Meatball with ancho chili mole, toasted sesame seeds, and cilantro puree
Sliced Strip Steak with black truffle creamed spinach and mini baked potato
Banana Leaf Wrapped Sea Bass with bok choy, coconut black rice, and passion fruit coulis
Flourless Chocolate Cake and praline paste
And more
The New York competition closes the series of four Young Chef Competitions taking place across the country. The first competition will be held at Emeril's in New Orleans on October 19, the second at Bouchon Beverly Hills in Los Angeles on October 30, and the third at Johnson & Wales in Miami on November 8.
WHO: 2014 Competitors:
Scott Franqueza, New York, NY
Senior Chef de Partie, Café Boulud
James Haibach, Boston, MA
Lead Line Cook, The Country Club
Jonathan Mosier, Capac, MI
Assistant Banquet Chef, The Country Smokehouse
Alexander Yoon, Plymouth Meeting, PA
Line Cook, Little Fish
WHERE:
International Culinary Center
28 Crosby Street, 5th Fl
New York, NY 10013
COST:
VIP: $100
General Admission: $75
WHEN: Saturday, November 15
2 p.m. VIP arrival
3 p.m. All guests arrive
5:30 p.m. Awards
About International Culinary Center
Founded as The French Culinary Institute in 1984, the International Culinary Center (ICC) has emerged as the global expert in professional culinary and wine education, with campuses in New York City and California and a sister school in Parma, Italy. The renowned six-month Total Immersion program provides each student with the credentials, confidence and connections to chart a successful career anywhere in the world, and has produced such talents as Bobby Flay, David Chang, Dan Barber, Christina Tosi and 15,000 more under the guidance of deans such as Jacques Pepin, Andre Soltner, Alain Sailhac, Jacques Torres and Jose Andres. The IACP has awarded ICC the "Culinary School of Excellence"—its top honor—since 2010.
About The Spire Collection
From the renowned mountain vineyards of Napa and Sonoma to the unique hillside terroir of Bordeaux, Tuscany, and Australia, the Spire Collection includes such esteemed wineries as Cardinale, Vérité, Arcanum, La Jota Vineyard Co., Anakota, Lokoya, Maggy Hawk, Mt. Brave, and Hickinbotham. For more information please visit: http://www.spirecollection.com
About the ment'or BKB Foundation
Ment'or is a nonprofit organization that aims to inspire excellence in young culinary professionals and preserve the traditions and quality of cuisine in America. Ment'or is led by a Board of Directors including Chefs Jérôme Bocuse, Thomas Keller, and Daniel Boulud, as well as an esteemed Culinary Council of over forty renowned chefs nationwide who act as mentors for young chefs, serve in an advisory capacity to the organization, and participate in fundraising events. Educational grants and internships are offered to food, beverage, and service professionals through the Program for Continuing Education. A series of Young Chef Competitions offer yet another opportunity for young professionals to further their careers in the culinary world. ment'or is also responsible for recruiting, training, and financially supporting the promising young American chefs who compete on behalf of the United States in the prestigious Bocuse d'Or competition, held in Lyon France, every two years.
###
For media inquiries, or to arrange an interview, please contact Wagstaff Worldwide at 212.227.7575 or:
Juliana Pesavento, juliana@wagstaffworldwide.com
Heather Barbod, heather@wagstaffworldwide.com