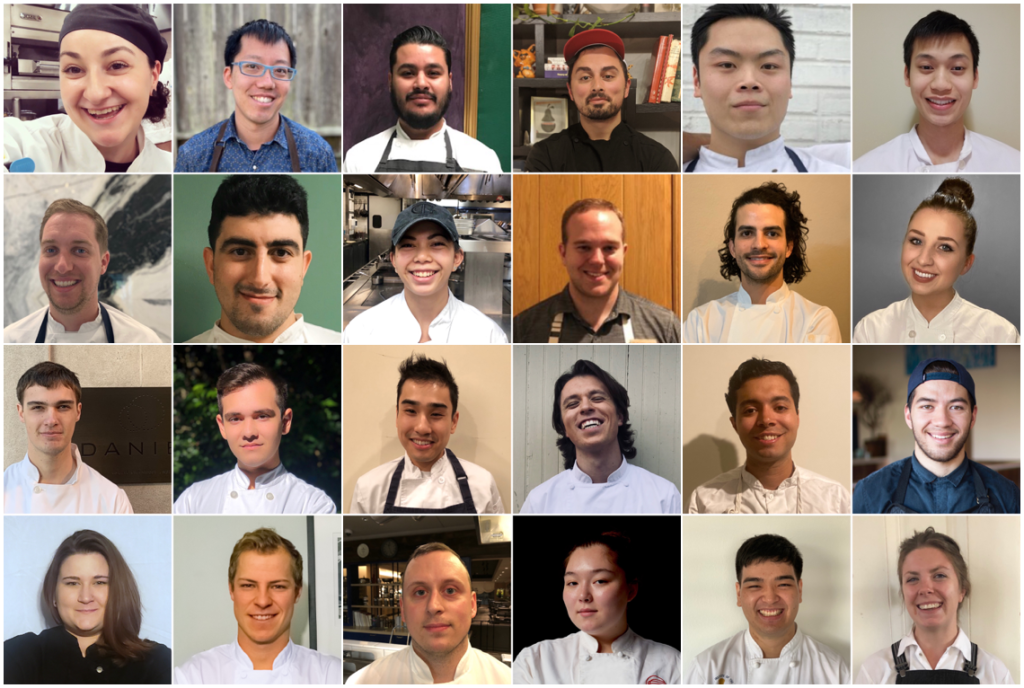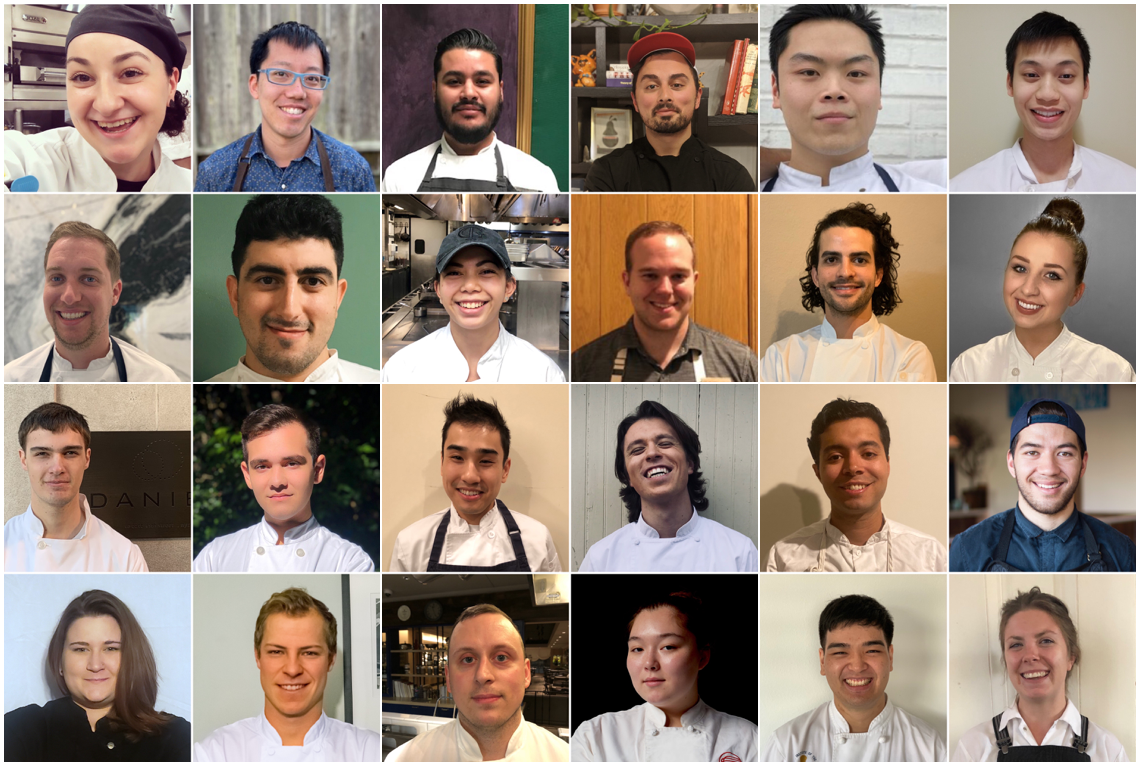 We are proud to announce the recipients of the 2020 grant program! Selected from a highly competitive pool of applicants, the Ment'or Grant Program is designed to provide young, aspiring chefs who may not have the resources with unique opportunities to expand their training and skills. Through the Grant Program, established mentors from around the country and the world's top restaurants open their doors and provide invaluable access and training for young chefs.
Two dozen chefs from across the country are recipients of this year's grant program, including: Evelyn Aloupas (Dallas, TX), Juliet Auld (New York, NY), Eric Chow (San Francisco, CA), Brianna Cruz Rabago (New York, NY), Ashley Drum (New York, NY), Anthony Duranti (New York, NY), Drew Fisher (Austin, TX), Andres Giraldo (San Francisco, CA), Justin Hillman (New York, NY), Reed Kikuta (Honolulu, HI), Mary Clay Kline (New Orleans, LA), Daniel Le (Washington, D.C.), Clayton Leasure (Easton, MD), Lucas Liljenberg (Wayzata, MN), Patrick Lobbes (Wallanda, TN), Jorge Lopez (San Francisco, CA), Arun Moghe Astraelis (Boulder, CO), Duy Nguyen (Washington, D.C.), Cabernet Nguyen (New York, NY), Alejandro Oropeza (Dallas, TX), Raymond Rodriguez (Orlando, FL), Zachariah Schmitz (New York, NY), Jack Stewart (Bozeman, MT) and Allison Tschida (Park Rapids, MN).
As a result of generous support from Sysco, a longtime partner of Ment'or's, seven additional individuals are recipients of the Sysco funded grants, including: Katalina Diaz (New York, NY), Ashten Garrett (Cleveland, OH), Jon Lime (Austin, TX), Mason McDaniel (Minneapolis, MN), Keannie Rodriguez (New York, NY), Zachary Swenson (New York, NY) and Cristina Torres (Culver City, CA).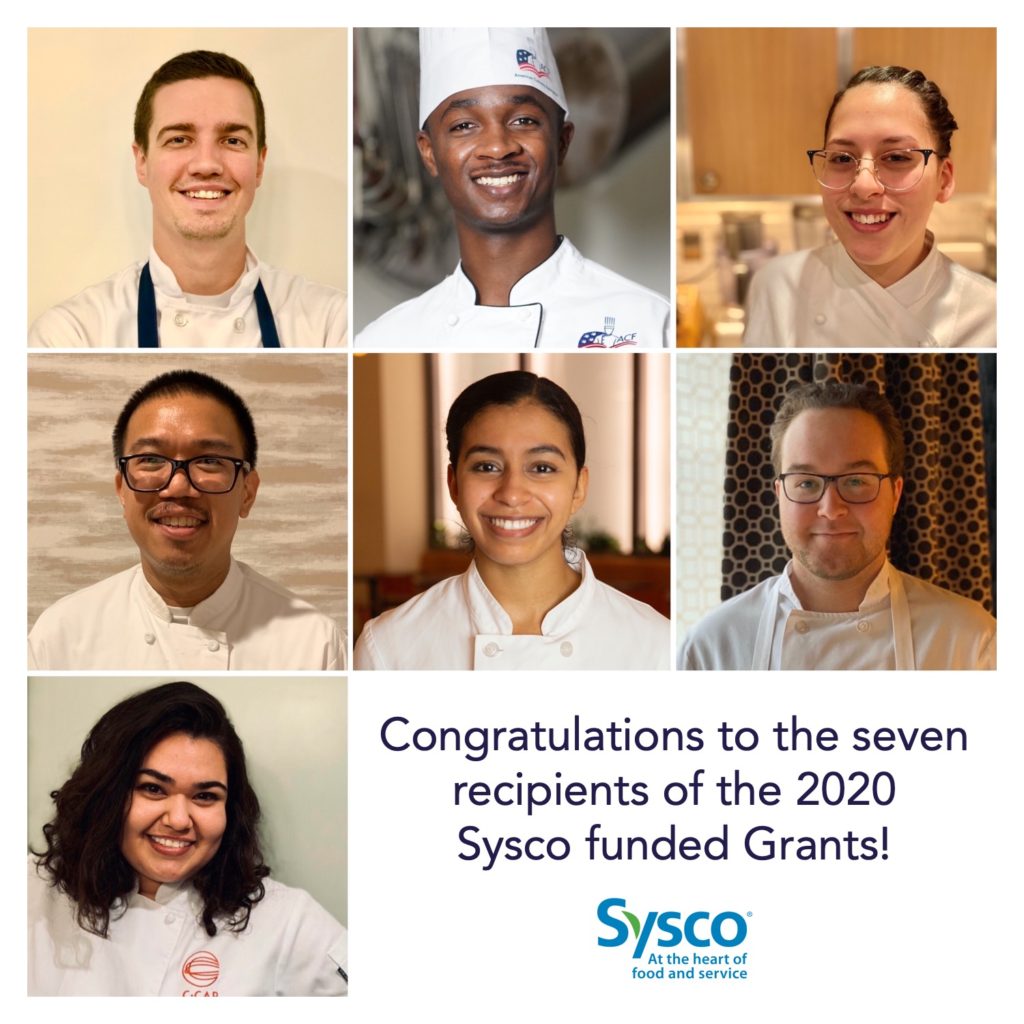 Picture: 2020 Sysco funded Grant Recipients
"The grant program remains to be one of Ment'or's most important initiatives and at the core of our mission," explains Young Yun, Executive Director of Ment'or. "We aim to provide grant recipients life changing opportunities which not only help their career growth, but also provide a network of positive support, encouragement and guidance that continues beyond the program."
Available to all young cooks in the United States, the program awards one to two month grants both stateside and abroad, covering housing, transportation, salary and basic living expenses. Through this extraordinary initiative, grantees are able to learn new techniques, work with different products, as well as understand different styles of kitchen cultures and approaches to food and hospitality.
Duy Nguyen, one of this year's grant recipients from Washington, D.C.'s Rose's Luxury, explains why this program is so meaningful, sharing, "I fell in love with cooking after taking a gourmet class in high school after moving to the U.S. when I was 17, and it completely changed my professional outlook. This program will allow me to continue to push myself out of my comfort zone, hone in on the craft, experience an entirely new culture and provides an opportunity I would have never had otherwise."
Fellow recipient, Juliet Auld of NYC, NY's Bar Boulud, adds, "I am so grateful for this once-in-a-lifetime opportunity. The Ment'or Grant Program really invests in our growth as young chefs; I've never traveled outside of the United States before and am thrilled to not only be able to learn from the best in our industry, but also have the chance to do so in another country."
Additional details about Ment'or and their Grant Program can be found on the Ment'or website.
About Ment'or:
Ment'or is a nonprofit foundation that aims to educate and inspire excellence in young culinary professionals and also preserve the traditions and quality of cuisine in America. Ment'or is led by founders Chefs Daniel Boulud, Thomas Keller and Jérôme Bocuse, as well as an esteemed Culinary Council of over forty renowned chefs. Educational grants and internships are offered to culinary professionals through the Continuing Education Grant Program. The Young Chef and Commis Competition series offer yet another opportunity for them to further their careers. Ment'or has awarded over $1.7 million in grants since 2014 to young chefs all across the U.S. Ment'or is also responsible for recruiting, training, and financially supporting the promising young American chefs who represent Team USA in the prestigious biennial Bocuse d'Or competition, held in Lyon, France. For the first time in history, Team USA 2017 won the coveted Gold Medal at the Bocuse d'Or.
For more information about Ment'or or the Grant Program, visit: https://www.mentorbkb.org or follow @Mentorbkb on Facebook, Twitter, or Instagram. #MentorBKB.
***Please link Facebook, twitter and Instagram accounts
# # #
For all media inquiries, please contact:
PR CONSULTING
Mentor@prconsulting.net / (212) 228-8181