Team USA 2019
Chef Matthew Kirkley
Head Chef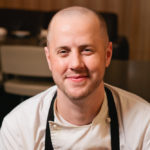 Born in Baltimore, Maryland, Chef Matthew Kirkley's relationship with seafood began on the docks of Chesapeake Bay, where he often went crab fishing with his father. There he developed the reverence for pristine fish and shellfish, honestly treated, which still shapes his culinary point of view.
In 2001, Chef Kirkley entered the Culinary Institute of America and began his career at Philadelphia's Striped Bass after graduation. In 2003, he moved to Chicago to work at Seasons Restaurant in the Four Seasons Hotel and then NoMi in the Park Hyatt Hotel. In 2006, Chef Kirkley took a sabbatical from work in the Unites States to stage in Europe at the Fat Duck and Le Gavroche in London as well as Le Meurice in Paris. Upon his return from Europe, Chef Kirkley moved to Las Vegas to become sous chef at Restaurant Joël Robuchon. In 2008, Chef Kirkley returned to Chicago to open L2O under Chef Laurent Gras, followed by Ria in the Elysian Hotel (now the Waldorf Astoria Chicago). In 2011, Chef Chef Kirkley returned to the kitchen of L2O as Chef/Partner, leading L2O's team to two Michelin stars for three consecutive years. In the Fall of 2015, Chef Kirkley moved to San Francisco to take the helm of COI, following in the footsteps of celebrated Chef Daniel Patterson.  On November 9, 2017, Chef Kirkley won the title of Bocuse d'Or Team USA 2019.
Chef Kirkley's exposure to some of the most dedicated practitioners of haute cuisine has underscored his respect for fine ingredients and precise execution. As a result, his cuisine is opulent but never over-the-top. Chef Kirkley's touch is appealingly light, and the interplay of ingredients always harmonious. Unconcerned with culinary sleight-of-hand, Chef Kirkley pays respect to culinary tradition by coaxing flavor from every ingredient, from the humblest to the most luxurious.
We asked Chef Kirkley a few questions…
When did you first learn about the Bocuse d'Or and what were your first impressions?
I have long been a fan of the Bocuse d'Or. I was first introduced to the competition by my mentor and former chef, Robert Sulatycky, when I worked for him in Chicago in 2003. He had competed for Canada in '99 and was active in Canada's national team. I was lucky to travel with Team Canada to Lyon for the '07 competition and see the competition first hand. Ever since, I have been passionate about the competition, and I'm very honored to play but a small part for my home country.
What has inspired you to be a part of Team USA 2017 and what was your involvement?
For me, the Bocuse d'Or represents fine dining at its purest. In our day to day lives as chefs, you cook for a multitude of guests, the public if you will, with a brigade of cooks behind us to accomplish your cooking. At the Bocuse d'Or you are cooking for other chefs, your peers and betters in your profession. It's tougher to impress or surprise them, as they share the same professional insight as you. It is also just yourself and an apprentice using your own hands to produce the final result. Your restaurant's reputation, its accolades and accomplishments, your staff who supports you; this all means little at the Bocuse d'Or. There is nothing to hide behind. With this in mind, I have a profound respect for the competition and its competitors.
  Before 2015, our country had long been relegated to the second tier of competitors of the Bocuse d'Or. I believe that our nation's current culinary endeavors are of equal standing with any other nation's culinary endeavors, and I believe it to be critical to our country's culinary community to represent ourselves accordingly at the Bocuse d'Or.
 For the 2017 team, I filled the role of Assistant Coach. I was lucky to engage with the team in an ancillary role of support and input.
You were there to witness Team USA 2017 winning Gold for the first time ever, what did you take away from that historic moment?
As a spectator at the '07,'15, and '17 Bocuse d'Or, I have personally seen the results of the tremendous efforts of Team USA over the last decade to improve our standings as an international contender. Standing in a crowd of thousands from all over the globe as the results were called, it was a deeply moving moment when Joel Robuchon announced that the US had won gold. I felt proud to be an American chef. Now we owe it to ourselves and to the country we represent to continue to be at the top of the pack in future years.
Commis Mimi Chen
Commis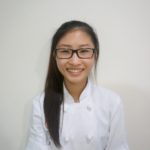 Mimi Chen became interested in the culinary arts while attending high school, when she participated in a C-CAP competition and earned a full scholarship to the International Culinary Center (ICC). In preparation for culinary school, Commis Chen interned at Café Boulud. Upon graduating from ICC, she was offered a position at Restaurant DANIEL, where she continued to learn and grow as a cook. In 2016, Commis Chen participated in the Ment'or Commis Competition and placed first.This win awarded her the opportunity to stage with Team USA 2017 and join them in Lyon for the Bocuse d'Or finals. She became part of the first ever American team to win Gold. Prior to becoming the Commis for Team USA 2019, Mimi was working with Chef Kirkley at COI in San Francisco, CA.
We asked Mimi a few questions…
When did you first learn about the Bocuse d'Or and what were your first impressions?
I first learned about the Bocuse d'or during my stage with Team USA 2017 after I won the Ment'or Commis Competition in 2016. I was very impressed watching the team work and was honored to be part of the team and to help out with anything they needed.
What has inspired you to be a part of Team USA 2017 and what was your involvement?
I thought being a part of the team would be a great opportunity. I learned a lot about the Bocuse d'Or during my stage with Team USA and what it was that draws everyone to it.
During my stage I helped the team out with prep, family meals, and also being a commis for the practice runs. And as seen in pictures of the finished plates by the Team, I helped Crucial Detail fold the cloches that were used in the competition.
You were there to witness Team USA 2017 winning Gold for the first time ever, what did you take away from that historic moment?
It was an honor and such an amazing experience to be a part of the team, and when they won gold for the first time it was such a special and surreal moment that it made me want to participate in the Bocuse d'Or also. I was at the appropriate age and this would be my only chance to represent Team USA as a Commis if chosen.
Chef Gavin Kaysen
Team USA Vice President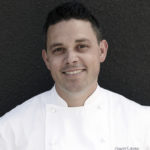 Gavin Kaysen is the Chef / Owner of Bellecour and Spoon and Stable, two of the most lauded restaurants in Minneapolis, Minnesota. Kaysen is originally from the area and after a career that took him to San Diego, France, and New York City, winning a James Beard Foundation Award for Rising Star Chef, he moved back to the Twin Cities with his wife and two sons.
In 2014 he opened Spoon and Stable, which quickly became not only a favorite of locals but a destination for anyone visiting the Upper Midwest.
In 2017, he opened his second restaurant, Bellecour, a French bistro that is a nod to his friends and mentors, Chefs Daniel Boulud and Paul Bocuse. Kaysen is one of the founding mentors of the ment'or BKB Foundation and helped lead Team USA to win silver is 2015 and gold in 2017 at the Bocuse d'Or Competition.
Chef Robert Sulatycky
Head Coach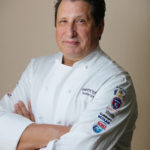 Chef Robert Sulatycky has had a long history with the Bocuse d'Or. Representing Canada in 1999, he placed fourth and was awarded the "Prix Viande" or best meat prize. He has since mentored both Canadian and American chef candidates and was honored to be a member of the international jury for the 2007 and 2013 editions of the competition. Chef Sulatycky supported Team USA 2015 and served as Assistant Coach for Team USA 2017.
Chef Sulatycky's passion for food and wine is present in every project that he undertakes. As the President and co-founder of the technology company iQKitchen Inc., he and his team have developed a number of application-based tools to assist chefs throughout kitchen operations, automating food safety, operational oversight and culinary training. He continues to be involved with restaurants and is currently developing a dining concept for the new Four Seasons Private Residences in Los Angeles California, slated for opening in Late 2018. His passion for wine has taken him to Napa, CA where he is the managing director of Mithra Winery. A small production, boutique winery located on Mount Veeder, Mithra has a reputation of producing exceptional cabernet sauvignons.
We asked Chef Sulatycky a few questions…
What does winning Silver and Gold at the Bocuse d'Or mean?
It shows that the United States can cook with the best chefs around the globe. We are world-class culinarians! This should be very inspiring to the next generation of young American chefs.
How has the Bocuse d'Or changed since you competed in 1999?
The competition has garnered so much more attention since 1999, and the level of the competition gets harder and harder every year. Couple that with the influence of molecular culinary techniques and the result is food that is highly refined, technical and conceptualized. However, at the end of the day it's still the best tasting food that wins.
What are you looking forward to as Head Coach for the next team?
I truly look forward to defending our title at the 2019 Bocuse d'Or, as well as the opportunity to bring more awareness, especially to young chefs. The experience as a culinary advisor to Philip Tessier in 2015 and assistant coach to Matthew Peters in 2017 has inspired me to continue with the team. I am both honored and humbled to take on the role of head coach. The chance to build the team from the ground up, to foster a tight sense of camaraderie and bring all that to Lyon to defend our title is a challenge that I relish and am eager to embrace. As Chef Thomas Keller said, we are starting a dynasty.